Facilitation in the operation of hydraulic systems
Color coding increases safety and even enables multicolor identification of couplings if required
It seems like a small thing, but it makes the operation of hydraulic systems significantly easier and increases safety: The colour marking of STAUFF's hydraulic quick couplings is now available and  allows couplings to be labelled even in multiple colours if required.
It is not only the hydraulics that are under pressure in practice, but also the operating and service personnel of hydraulic systems and, in the case of manufacturing, the assemblers. So it is good to take precautions against operating errors and mix-ups. STAUFF has succeeded in doing just that with a new option for several series of quick release couplings.
This option enables the colour marking of the couplings and thus prevents the dangers that can result from mix-ups.
×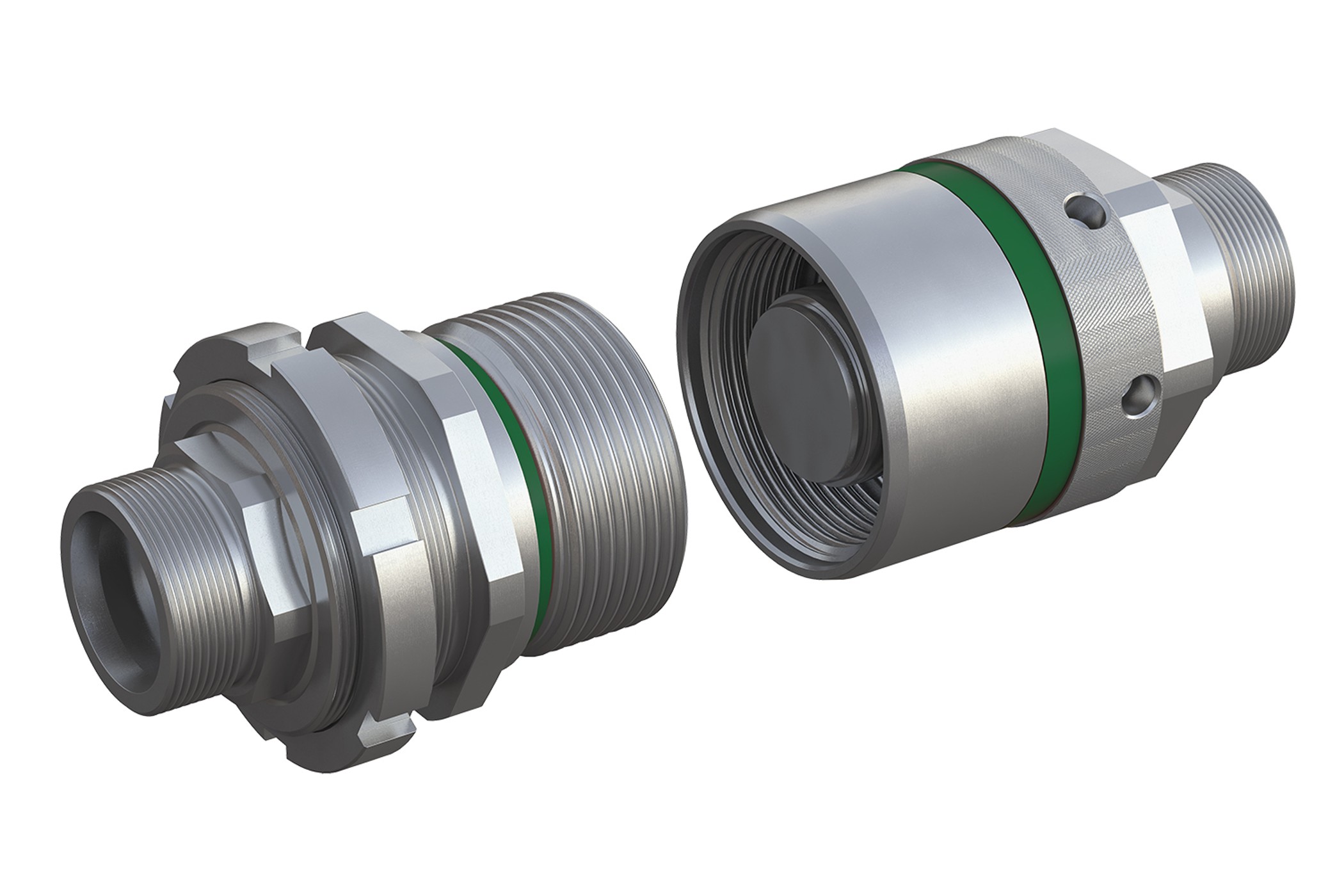 And this is how it works: The two coupling halves are each provided with a groove into which coloured rings can be inserted. The fitter or the operator can then see right away which loose half has to be connected to which fixed half – mistakes are almost impossible.
The coloured plastic rings can be mounted in seconds and are still firmly connected to the couplings. A tool is helpful, but not absolutely necessary. With other solutions already available on the market, the attachment is more complicated and the rings have to be heat-shrunk on, for example.
Another advantage of STAUFF's typical colour marking: If required, two rings with different colours and only half the width can be inserted into the groove. This results in a multitude of possible combinations. For example, if a connection can be used for several hydraulikc lines, the dual marking shows the user that theoretically both lines can be connected.
In addition, the two-colour marking allows the user to implement both internal factory standards and labeling/marking obligations, such as those that apply in safety-conscious markets like the United States. Here, hydraulic hoses must be colour-coded depending on the pressure level.
Other companies label hose assemblies with different colours depending on the start of operation to make replacement cycles very obvious.
All these different customer requirements were taken into account by the STAUFF developers.
×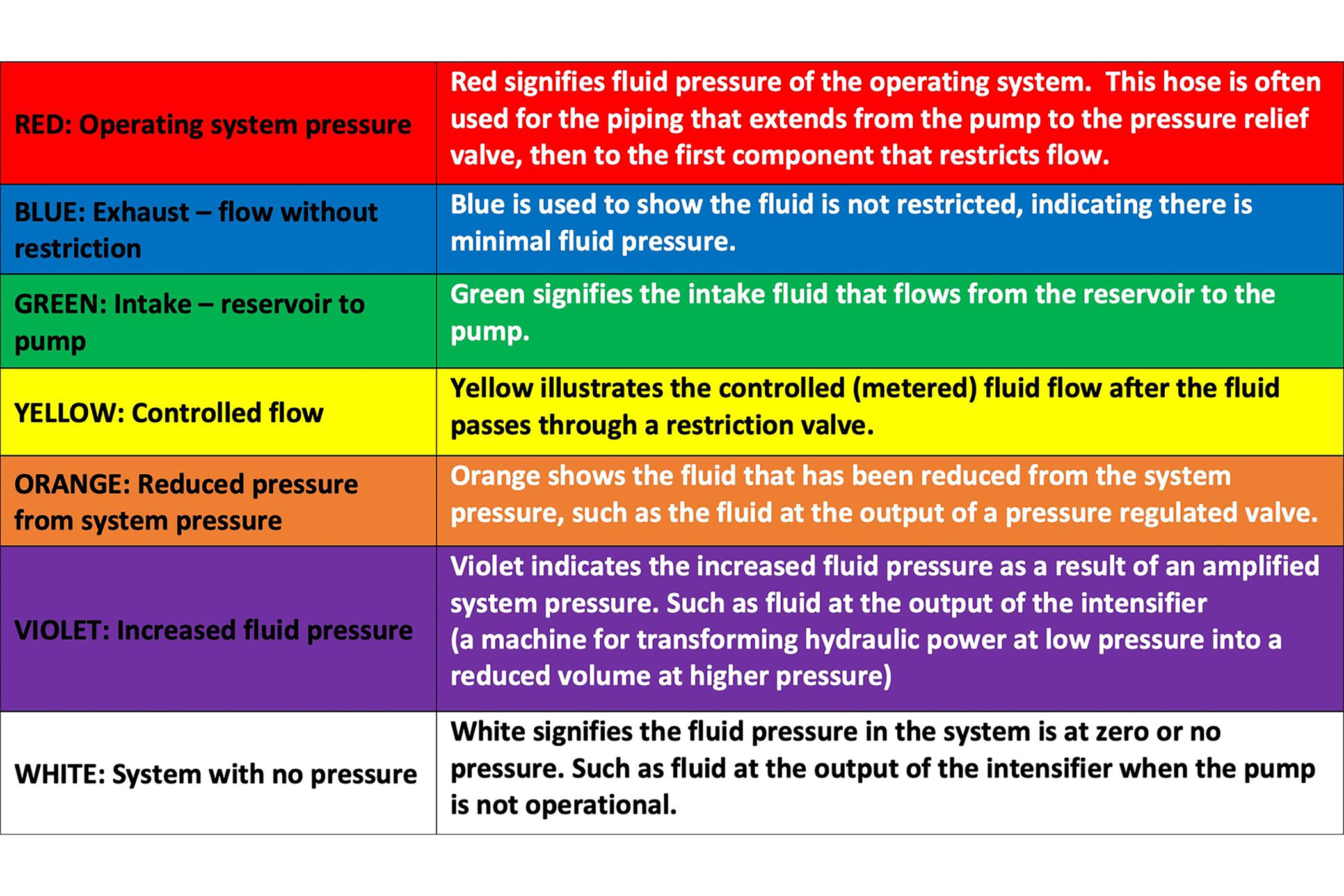 Of course, the grooves have no effect on the performance of the couplings. This has been proven by FEM simulations as well as burst and impulse pressure tests at the STAUFF development centre.
The conclusion: the colour marking of quick release couplings is a real benefit with regard to user-friendliness as well as assembly and operating safety and can be implemented with very little effort.
STAUFF Online Page-Flip Catalogue
Navigate and search content, forward via email, print, and download in PDF format
Rate and Comment
Rate posts in the STAUFF blog with just one click or leave feedback and suggestions as a comment – without registration
The editorial team of the STAUFF blog appreciates feedback and suggestions. Accordingly, readers can now not only rate all posts, but also leave comments as guests without prior registration.
And it's that simple:
Read or view the article.
Scroll to the bottom of the page.
Rate the post with just one click.
Enter a comment.
Submit your comment as a guest (only your name is required) or create a user account.
After the comment has been reviewed and approved by the editorial team, it will be published online.
What do you think of this new feature?
Please share your opinion with us now using the rating and comments function!

Newsletter Subscription
Receive automatic e-mail notifications about new posts on the STAUFF Blog